I've been doing these year in reviews for like 10 years now! OMG! To celebrate, I asked you for some extra questions to answer for me and they're below!
Now, this is what I wrote in 2016:
Beautiful Soul (wordpress | fanfiction.net)  Twilight/The Originals | Bella Swan / Klaus Mikaelson
After spending years on the run from the Cullens, a frayed Bella finds sanctuary in the unlikeliest of places where she can't be traced, tracked, by any kind of Supernatural means. With highs and lows, Bella slowly manages to rebuild herself.
The Vampires Are Coming (AU to Beautiful Soul) (wordpress) Twilight/The Vampire Diaries | Bella Swan / Everyone
A high class escort gets hired to liven the party. What could possibly go wrong?
A Lightened Path Home (Sequel to The Vampires Are Coming, AU to Beautiful Soul) (wordpress | fanfiction.net) Twilight/The Originals | Bella Swan / Kol Mikaelson
This is the story of a girl who was rescued from Cullen's Escort Service. Will she adapt to her new situation? How will she react when there's a surprise from the past? And will she finally learn what love is?
Intermission (wordpress | fanfiction.net) Twilight/The Originals | Bella Swan, Kol Mikaelson
They met over a hundred years ago and meet again on the Ancestral Plane. This time, it's her turn to help out a friend.
Oops! (wordpress | fanfiction.net) Twilight/The Originals | Bella Swan / Kol Mikaelson
After that Cullen debacle, Bella fled to warmer, sunnier climes. Starting a new life in the historical city of New Orleans, Bella discovers the cute new neighbor has been paying more than a little attention to her comings and goings, and take-out orders.
TOTAL WORDCOUNT:  245.243 words. Actually there's more, but I've only listed my completed fics and no collaborations.
Shortest story: Intermission (10,454 words)
Longest story: Beautiful Soul (137,774 words)
Finished Collaboration with Meeko:
Back At Your Door (wordpress | fanfiction.net) Twilight/Covert Affairs | Bella Swan / Auggie Anderson
The Cullens are far from the cookie cutter family they portray themselves to be. In fact, their hands are dirtier than anyone truly knows. On a fateful, family trip to Italy that they had brought Bella along for, she unintentionally saw more than what she had bargained for at their cousins' property and had to make some life choices. When Edward helped in the matter by breaking up with her, she continued on with her life, and her plans, she moved on. Now older, Bella works for the CIA, recruited by family friends, not only for her interpersonal skills, but also due to her connection to the Cullen and the Volturi families. A deep cover, multi year mission brings out many emotions that a young agent was always told to ignore and brings together two friends closer that had others wondering about. At the end of the day, you just might find yourself asking, how far will you go? (107.000 words)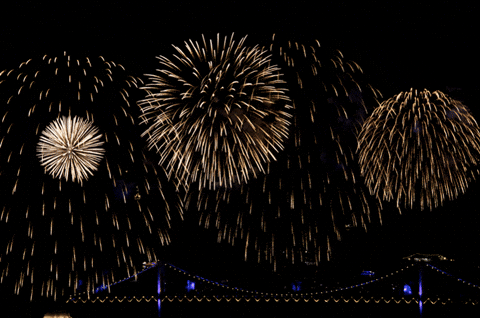 Can I brag a little?
This year, the non-canon awards interviewed me.
Oops! Won 3rd place in the Something Wicked Contest over at BetterInTexas
Fractured Marionette (2015) won 2nd place in the 2016 BetterInTexas awards
Klaus Mikaelson in Beautiful Soul won 3rd place in the 2016 BetterInTexas awards for favourite character with Bella.
Fractured Marionette and Missed Connections (2015) both won 3rd place in the Non-Canon Awards 2016.
*squeals* Thank you for reading my stories and nominating me for things!
How has my writing changed from last year to this year, according to me:
I wrote less, which was to be expected, but still I wrote more than I thought I would.
In the first half of 2016 I started to experience pain in my hands. My fingers, my wrists… and at first I thought it was carpal tunnel but the doctor told me that I just have a few trapped nerves there and needed to stretch more often. But I was in pain. Normal household chores were impossible to do and I couldn't lift things. Ugh. I didn't write for like a month and it frustrated me to no end. Because of this, I bought a new keyboard, an ergonomic one that has angles and waves and shit. Cost me quite some money but it's better for my hands. It took me a long time to get used to typing on it, even now, I notice that I type slower and make more mistakes. Yep, have to type slower.
Yes, I thought about getting the Dragon speech to text program, but it takes a damn hard time to train with an English accent that's not Dutch but other than that, all over the place and I'm not a patient person.
I participated in Camp Nanowrimo, but the first two weeks or so were me trying to write something that didn't work. I must have changed projects a few times before a chat with one of my favourite authors (OMG we're friends on facebook) made me decide to write something original that I'm proud of, but it's not finished. So maybe I get to finish it at some point, but by the time Camp was over, I had bunnies for fanfic again. My original story word count has not been put in the total word count of this year because it's not finished.
But yes, this year was mainly spent in agonizing pain or learning how to deal with my new keyboard and oh boy, getting fed up with the fandoms. Not because the people I befriended aren't nice, it's just that I'm getting tired of Bella Swan but I have no idea how to pair my vampires with other people. Yet.
Last year I said I'd never do a sequel again and unfortunately, I had to write a sequel and it's doing just as bad as the one I wrote last year. Learn from your mistakes, Anita. Learn from them.
Where did you post your stories this year? Thanks to my wifey Meeko, I have a shiny wordpress website where I posted my fics. I've also started posting them on fanfiction.net again and there's this cool website called BetterInTexas and I post there as well. I only post links on my livejournal.
My favourite story this year: Oh geez. Picking your favourite child again. Hmm… You know what? It's Intermission. I don't know why, but I love the feel of it which is likely why I said I would write a sequel to it in the first place. (ugh, sequels)
My best story this year: Uhm… I'll have to ask Meeko. She says it's hard because they're all good. She says it's a toss up between Intermission and Beautiful Soul.
Story most under appreciated by the universe, according to me: It's A Lightened Path Home. It's the sequel to The Vampires Are Coming. I choose not to post TVAC to ffnet due to their restrictions on ratings and 6 or 7 out of 9 chapters are sex and shit… it doesn't get the views it deserves. Thankfully, I do have a handful of faithful readers and commenters and they're keeping my spirits up. While writing the story I wanted to throw in the towel many times but they talked me out of it and made me complete the story.
Most Fun story:  I had a blast writing The Vampires Are Coming mainly because I said 'fuck the rules' and wrote what I wanted; a complete mess that started as a PWP but ended up being so much more.
Most Sexy story: The story with THE MOST SEX is definitely The Vampires Are Coming. It has some pretty sexy moments.
Story with single sexiest moment: A Lightened Path Home. Why? Because when Bella's allowed to buy clothes for herself that nobody else chose for her, she buys DUNGAREES and Kol finds that sexy because she's wearing something comfortable to her.
Hardest story to write: A Lightened Path Home. NO MORE SEQUELS.
Easiest story to write: A toss up between Intermission and Oops! Fun fact: I wrote Intermission for a fandom fundraiser for Mental Health and it ended up in a zine (if you donated money to one of the charities they provided, you'd get the zine in your inbox. It's very shiney). I wrote Oops! for the Halloween contest over at BetterInTexas and won third place.
Most "Holy crap, that's wrong, even for you" story: I didn't shock myself this year. I shocked others with the whole Beautiful Soul and whatever else it spawned because I like to put Bella through the worst shit possible.
BONUS QUESTIONS!
Geenakmom asked: Do you have a writing process or just write when you can where you can?
I write whenever I want, really. I'm spending most of my time on my computer anyway, it's either playing a game or writing. Or procrastinating. I use google docs to write in so even if I have to go somewhere, I can still write on my stories on the train on my laptop or something like that. Unfortunately, this is a bad habit for my hands and I have to be careful. I'm getting old!
Looking back over the last 10 years, what's surprised me?
I first started to post my year in review in 2006. Granted, I posted 3 years worth in one year but that was because I hadn't written that much. But on average, I wrote 35.000 words A YEAR. Apart from that one year where it was 101.000 words. (And last year, with almost half a million words, say what?!)
I grew so so much as a writer. As someone whose native language isn't English. I found my own voice and I learned about punctuation and the return bar. Now, granted, sometimes I overuse commas, but at least I'm using them!
I'm so glad that I didn't change the way I wrote, or in what kind of direction my stories go. I love to write dark and angsty stuff. Now that I'm writing vampires, it fits!
Old fandoms vs new fandoms?
I still love NCIS and Stargate with all my heart, but I kind of feel like every story has already been told once or twice when it comes to them. Especially NCIS. Now, before you get all angry with me, I know that I'm wrong in general about this. But I only wrote Gibbs/Ducky and that's a niche. It's a lovely little corner that we've carved out for ourselves, but I had to move on. With Stargate… well… it's cancelled, obviously. I wasn't shippery with the fandom at all and that got boring at one point. The NCIS fanbase is still alive on livejournal, but I migrated to facebook where my new fandoms are.
The Twilight/The Originals fandoms DON'T WANT STORIES TO END. Either go on as long as you can or write a sequel. However, you have to ask yourself if writing 40+ chapters is a good thing. Can you keep momentum going? And sequels aren't the best of things either. Jeez, I swore not to write a sequel after last year, and look what I've done! So, no more sequels. (Meeko says: Until next year. I'll bet you're going to end up writing another one!)
(even though I kinda promised a sequel to Intermission… maybe for another fundraiser?)
Natalie Roberts had a whole list of questions!
1. What got you started with writing?
I answered that question in this interview with the Non Canon Awards this year.
2. Are you a writer of some sort by profession (like a journalist or a tech writer) or is writing something you do in your spare time? Have you taken any writing courses?

I wrote whenever, really. In school, during classes mostly. I got bored easily. I'm not a writer by profession. I haven't educated myself in that way at all, because I never figured my writing would amount to anything. In high school I got better marks in English class than in Dutch class because I was so booooored.
I'm mainly self taught in English. School English sucks, but it was a nice stepping stool. You learn by doing. Seriously. Don't be afraid to learn by doing and fail. I've had some help from betas and it was mostly trial and error. Meeko's been a HUGE help.
Nope, no writing courses. Thing is, I write in English and writing courses are offered in Dutch. Nope. Not going to happen. Now with the internet at my finger tips it's easier to look for courses and all, but I get bored so easily. Why? You think I need some courses? *cheeky grin*
3. Are you an outline kind of girl, or does everything just flow freely?
I think the first time I used some sort of outline/timeline was when I wrote an NCIS fic that was heavily based on time. Same with a Man from UNCLE fic that I've done. Other than that, I was doing things freely. Meeko taught me otherwise. It's not an outline per say, but more like notes. Background story. Slight outline. But I nearly always deviate from it, which is fine, but at least you know where you're going, you know. I 'outline' the start of a story and then write freely. It's not like I plan out stories in advance. I like to be surprised.
4. How did you get started with fanfiction?
By writing a band fic by hand and not knowing it was fanfiction. This was before I had access to a computer and internet. That was… 1995?
5. What fandom was your first?
I wrote several stories by hand that nobody has seen and will ever see due to some idiot thinking my notebooks were old paper and threw them out. Online, my first fandom was Stargate in 2005. Followed by NCIS. I wrote that for a few years and then I couldn't. I wrote several stories for Numb3rs, White Collar, Stargate Atlantis…
2014 was the start of my reinvention, together with Meeko with the stories you've gotten used to me reading.
Thank you for your questions, Natalie! xx
I want to wish everyone a very happy New Year. May 2017 be better and more spectacular for you than 2016. Thank you for reading my words and commenting on them. Your words warm my cold, dead soul 🙂
Coming in 2017:
(Twilight/The Originals) Divine Happenstance | Kol Mikaelson/Bella Swan
(Twilight/The Originals) Northern Light | Kol Mikaelson/OC (this is a companion story to Meeko's Neon Light which is a Bella Swan/Elijah Mikaelson) – gets updated whenever Meeko has a chapter ready.
with Meeko:
(Person of Interest/The Originals) Blood bath | Sameen Shaw/Klaus Mikaelson
(Twilight/Arrow) Raising the Stakes – a sequel to Gambling Hearts.
(Twilight/Arrow) Boondoggle
(Stargate/Stargate Atlantis/NCIS/Dancing with the Stars) Toe the Line
Incomplete versions of these stories already can be found on the internet if you know where to look.